Previous Page
Davis Varsity Theatre
616 Second Street, Davis, CA 95616
Movieline: 1-(530)-758-5284
Website: http://www.davisvarsity.net/pages/index.php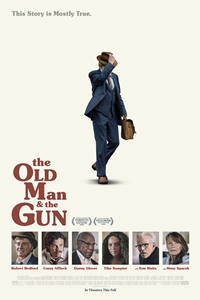 The Old Man & The Gun (PG-13)
Cast: Robert Redford, Casey Affleck
Runtime: 1 hr. 33 mins.

THE OLD MAN AND THE GUN is based on the true story of Forrest Tucker (Robert Redford), from his audacious escape from San Quentin at the age of 70 to an unprecedented string of heists that confounded authorities and enchanted the public. Wrapped up in the pursuit are detective John Hunt (Casey Affleck), who becomes captivated with Forrest's commitment to his craft, and a woman (Sissy Spacek), who loves him in spite of his chosen profession.
(4:30 PM)
,
6:35 PM
,
8:40 PM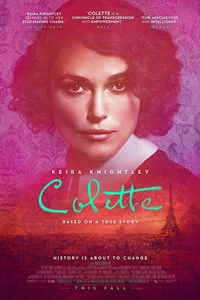 Colette (R)
Cast: Keira Knightley, Dominic West
Runtime: 1 hr. 48 mins.

After marrying a successful Parisian writer known commonly as 'Willy' (Dominic West), Sidonie-Gabrielle Colette (Keira Knightley) is transplanted from her childhood home in rural France to the intellectual and artistic splendor of Paris. Soon after, Willy convinces Colette to ghostwrite for him. She pens a semi-autobiographical novel about a witty and brazen country girl named Claudine, sparking a bestseller and a cultural sensation. After its success, Colette and Willy become the talk of Paris and their sexual adventures with other women inspire additional Claudine novels. Colette's fight over creative ownership and gender roles drives her to overcome societal constraints, revolutionizing literature, fashion and sexual expression.
(3:50 PM)
,
6:10 PM
,
8:30 PM