Previous Page
Davis Varsity Theatre
616 Second Street, Davis, CA 95616
Movieline: 1-(530)-758-5284
Website: http://www.davisvarsity.net/pages/index.php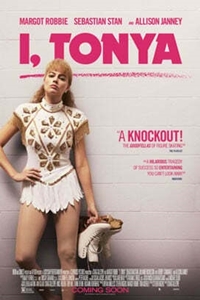 I, Tonya (R)
Cast: Margot Robbie, Sebastian Stan
Runtime: 1 hr. 59 mins.

Based on the unbelievable, but true events, I, TONYA is a darkly comedic tale of American figure skater, Tonya Harding, and one of the most sensational scandals in sports history. Though Harding was the first American woman to complete a triple axel in competition, her legacy was forever defined by her association with an infamous, ill-conceived, and even more poorly executed attack on fellow Olympic competitor Nancy Kerrigan. Featuring an iconic turn by Margot Robbie as the fiery Harding, a mustachioed Sebastian Stan as her impetuous ex-husband Jeff Gillooly, a tour-de-force performance from Allison Janney as her acid-tongued mother, LaVona Golden, and an original screenplay by Steven Rogers, Craig Gillespie's I, TONYA is an absurd, irreverent, and piercing portrayal of Harding's life and career in all of its unchecked and checkered glory.
(3:30 PM)
,
6:00 PM
,
8:30 PM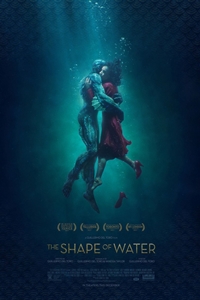 The Shape of Water (R)
Cast: Michael Shannon, Sally Hawkins
Runtime: 2 hr. 3 mins.

THE SHAPE OF WATER - an other-worldly fairy tale, set against the backdrop of Cold War era America circa 1963. In the hidden high-security government laboratory where she works, lonely Elisa is trapped in a life of silence and isolation. Elisa's life is changed forever when she and co-worker Zelda discover a secret classified experiment.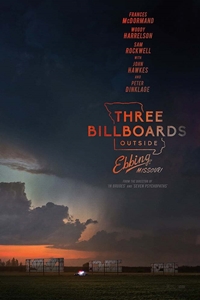 Three Billboards Outside Ebbing, Missouri (R)
Cast: Frances McDormand, Woody Harrelson
Runtime: 1 hr. 55 mins.

After months have passed without a culprit in her daughter's murder case, Mildred Hayes makes a bold move, painting three signs leading into her town with a controversial message directed at William Willoughby, the town's revered chief of police. When his second-in-command Officer Dixon, an immature mother's boy with a penchant for violence, gets involved, the battle between Mildred and Ebbing's law enforcement is only exacerbated.