Previous Page
Esquire IMAX Theatre
1211 K Street, Sacramento, CA 95814
Movieline: 1-(916)-443-4629
Website: http://www.imax.com/sacramento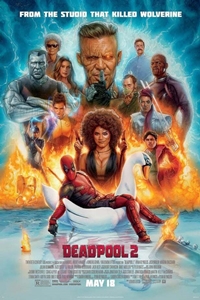 Deadpool 2: The IMAX 2D Experience (R)
Cast: Ryan Reynolds, Morena Baccarin
Runtime: 1 hr. 59 mins.

After surviving a near fatal bovine attack, a disfigured cafeteria chef (Wade Wilson) struggles to fulfill his dream of becoming Mayberry's hottest bartender while also learning to cope with his lost sense of taste. Searching to regain his spice for life, as well as a flux capacitor, Wade must battle ninjas, the yakuza, and a pack of sexually aggressive canines, as he journeys around the world to discover the importance of family, friendship, and flavor - finding a new taste for adventure and earning the coveted coffee mug title of World's Best Lover.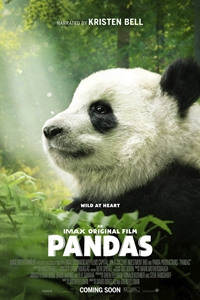 Pandas: An IMAX 3D Experience (G)
Cast: Kristen Bell
Runtime: 40 mins.

Pandas are beloved around the world, and now they are coming to the big screen in the IMAX® original film "Pandas," a breathtaking documentary adventure and amazing experience for the whole family. At Chengdu Panda Base in China, scientists are dedicated to protecting the species by breeding adult Giant Pandas in order to introduce cubs into the wild. This film follows one such researcher, whose passion leads her to initiate a new technique inspired by a black bear program in rural New Hampshire. What starts as a cross-culture collaboration becomes a life-changing journey for an American biologist who crosses an ocean to join her; a scientist from Inner Mongolia; and a very curious female cub named Qian Qian, born in captivity. Captured with IMAX® Cameras, join Qian Qian on an exciting new adventure in the mountains of Sichuan as she takes her first steps outside her protected habitat, discovering her true animal nature... even as she faces the challenges of the unknown.
Presented in IMAX • Presented in 3D