Previous Page
Palladio LUXE Cinema
400 Palladio Parkway, Folsom, CA 95630
Movieline: 1-(916)-984-7469
Website: http://www.cinemawest.com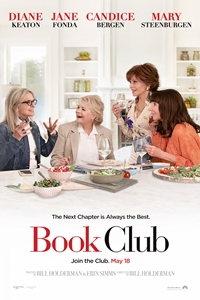 Book Club (PG-13)
Cast: Diane Keaton, Jane Fonda
Runtime: 1 hr. 44 mins.

Diane (Diane Keaton) is recently widowed after 40 years of marriage. Vivian (Jane Fonda) enjoys her men with no strings attached. Sharon (Candice Bergen) is still working through a decades-old divorce. Carol's (Mary Steenburgen) marriage is in a slump after 35 years.

Four lifelong friends' lives are turned upside down to hilarious ends when their book club tackles the infamous Fifty Shades of Grey. From discovering new romance to rekindling old flames, they inspire each other to make their next chapter the best chapter.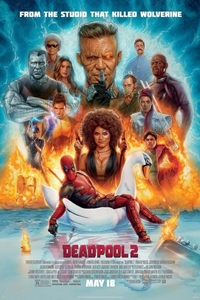 Deadpool 2 (R)
Cast: Ryan Reynolds, Morena Baccarin
Runtime: 1 hr. 59 mins.

After surviving a near fatal bovine attack, a disfigured cafeteria chef (Wade Wilson) struggles to fulfill his dream of becoming Mayberry's hottest bartender while also learning to cope with his lost sense of taste. Searching to regain his spice for life, as well as a flux capacitor, Wade must battle ninjas, the yakuza, and a pack of sexually aggressive canines, as he journeys around the world to discover the importance of family, friendship, and flavor - finding a new taste for adventure and earning the coveted coffee mug title of World's Best Lover.
Luxury Electric Recliners • Reserved Seating
+21 • Luxury Electric Recliners • Reserved Seating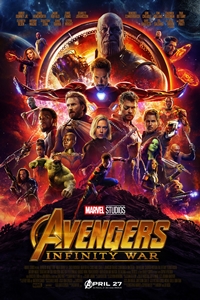 Avengers: Infinity War (PG-13)
Cast: Robert Downey Jr., Chris Evans
Runtime: 2 hr. 36 mins.

An unprecedented cinematic journey ten years in the making and spanning the entire Marvel Cinematic Universe, Marvel Studios' "Avengers: Infinity War" brings to the screen the ultimate, deadliest showdown of all time. The Avengers and their Super Hero allies must be willing to sacrifice all in an attempt to defeat the powerful Thanos before his blitz of devastation and ruin puts an end to the universe.