Previous Page
The Tower Theatre
2508 Land Park Drive, Sacramento, CA 95818
Movieline: 1-(916)-442-0985
Website: https://www.readingcinemasus.com/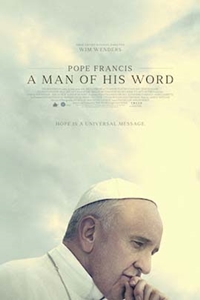 Pope Francis - A Man Of His Word (PG)
Cast: Pope Francis
Runtime: 1 hr. 36 mins.

Wim Wenders' new documentary, Pope Francis - A Man of His Word, is intended to be a personal journey with Pope Francis, rather than a biographical documentary about him. The pope's ideas and his message are central to this documentary, which sets out to present his work of reform and his answers to today's global questions. From his deep concern for the poor and wealth inequality, to his involvement in environmental issues and social justice, Pope Francis engages the audience face-to-face and calls for peace.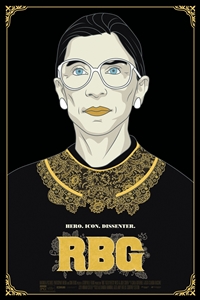 RBG (PG)
Cast: Ruth Bader Ginsburg, Jane Ginsburg
Runtime: 1 hr. 37 mins.

At the age of 84, U.S. Supreme Court Justice Ruth Bader Ginsburg has developed a breathtaking legal legacy while becoming an unexpected pop culture icon. But without a definitive Ginsburg biography, the unique personal journey of this diminutive, quiet warrior's rise to the nation's highest court has been largely unknown, even to some of her biggest fans - until now.
Alcohol Available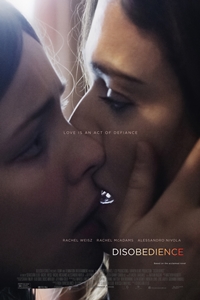 Disobedience (R)
Cast: Rachel McAdams, Rachel Weisz
Runtime: 1 hr. 54 mins.

From a screenplay by Lelio and Rebecca Lenkiewicz, the film follows a woman as she returns from New York after the death of her estranged rabbi father to the Orthodox Jewish community in North London where she grew up. Once back at home, she stirs up controversy when she shows an interest in a childhood friend. The film stars Rachel Weisz, Rachel McAdams and Alessandro Nivola.
Alcohol Available