Previous Page
West Wind Solano Drive-Ins I & II
1611 Solano Way, Concord, CA 94520
Movieline: 1-(925)-825-1951
Website: http://www.westwinddriveins.com/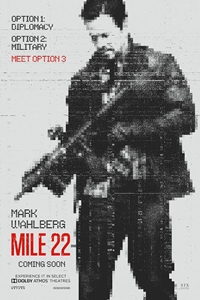 Mile 22 (R)
Cast: Mark Wahlberg, Lauren Cohan
Runtime: 1 hr. 34 mins.

In a visceral modern thriller from the director of Lone Survivor, Mark Wahlberg stars as James Silva, an operative of the CIA's most highly-prized and least-understood unit. Aided by a top-secret tactical command team, Silva must retrieve and transport an asset who holds life-threatening information to Mile 22 for extraction before the enemy closes in.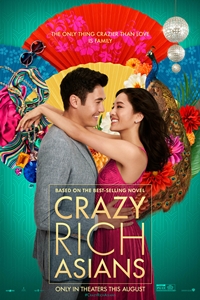 Crazy Rich Asians (PG-13)
Cast: Constance Wu, Michelle Yeoh
Runtime: 2 hr. 1 mins.

"Crazy Rich Asians" follows native New Yorker Rachel Chu (Wu) as she accompanies her longtime boyfriend, Nick Young (Golding), to his best friend's wedding in Singapore. Excited about visiting Asia for the first time but nervous about meeting Nick's family, Rachel is unprepared to learn that Nick has neglected to mention a few key details about his life. It turns out that he is not only the scion of one of the country's wealthiest families but also one of its most sought-after bachelors. Being on Nick's arm puts a target on Rachel's back, with jealous socialites and, worse, Nick's own disapproving mother (Yeoh) taking aim. And it soon becomes clear that while money can't buy love, it can definitely complicate things.
DLP-Digital Projection
8:30 PM
,
11:05 PM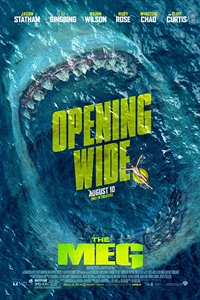 The Meg (PG-13)
Cast: Jason Statham, Li Bingbing
Runtime: 1 hr. 53 mins.

A deep-sea submersible part of an international undersea observation program has been attacked by a massive creature, previously thought to be extinct, and now lies disabled at the bottom of the deepest trench in the Pacific with its crew trapped inside. With time running out, expert deep sea rescue diver Jonas Taylor is recruited by a visionary Chinese oceanographer, against the wishes of his daughter Suyin, to save the crew and the ocean itself from this unstoppable threat: a pre-historic 75-foot-long shark known as the Megalodon. What no one could have imagined is that, years before, Taylor had encountered this same terrifying creature. Now, teamed with Suyin, he must confront his fears and risk his own life to save everyone trapped below bringing him face to face once more with the greatest and largest predator of all time.
DLP-Digital Projection • Doublefeature: The Meg with Mile 22
8:30 PM